Free Shipping For All Orders Of 2500EGP
Any successful idea comes from a great

need or a problem

, with us we aim to solve this need with an extraordinary solution.
We started our project with a thought of all the 820 thousand tons wasted cut-offs that factories creat every year which usually ends it's cycle being burned and harming the environment.
We started tracking these cut-offs to discover that they usually end it the trash mainly in "Waste dumps in Sadat City& hay elzablin " a slum n Egypt. With evaluating the situation in this city and the villages near to it we found lots of unemployed youth, and specially marginalized women who are usually supporting the family and find it hard to find a decent job, our statics shows that around 290 thousand women are victims of ugly divorce, widowed or the responsible of her own family.
 After big research and studies we came up with a win win situation for that struggle they face in such an innovative way, and at the same time a way to encourage and highlight sustainability to be an active member and project for the society.
Green fashion with its moto "green environment- upcycle fashion" stroke as a sustainable idea, with managing the great amount of cut-offs and secondhand pieces with the efforts of our hardworking team and their simple yet talented machines and hands. Our talented team is mainly based on the women fighters from these slums who refused to give up to theirs hard circumstances between unemployment, violence and marginalization. Now after all they're able to create original fashionable pieces that are ready to compete in the market. With an amazing cause to promote for their case besides helping and saving their environment.
We created a professional team of fashion designers, and now our line started with pieces that are 70-90% made of cut-offs, we trained number of women from villages near Sadat city, and our products made huge success in some of our local and international fashion exhibitions. Now we have our social media pages and other communication channels to help us grow our project in a bigger scale after our products proved their success
 Our consumers are interested in our products because
– We have original designs and products that would make them feel unique.
– Our products are environmentally friendly and are helping with the sustainability cause.
-Our products support huge part of our community which is marginalized and disadvantaged women, and at the same time it advertises the concept of green economy which means that economic development can go hand in hand with keeping our environment safe .
-Soft and cotton materials are suitable for the customer's requirements
-Unique and trendy designs
-Diversity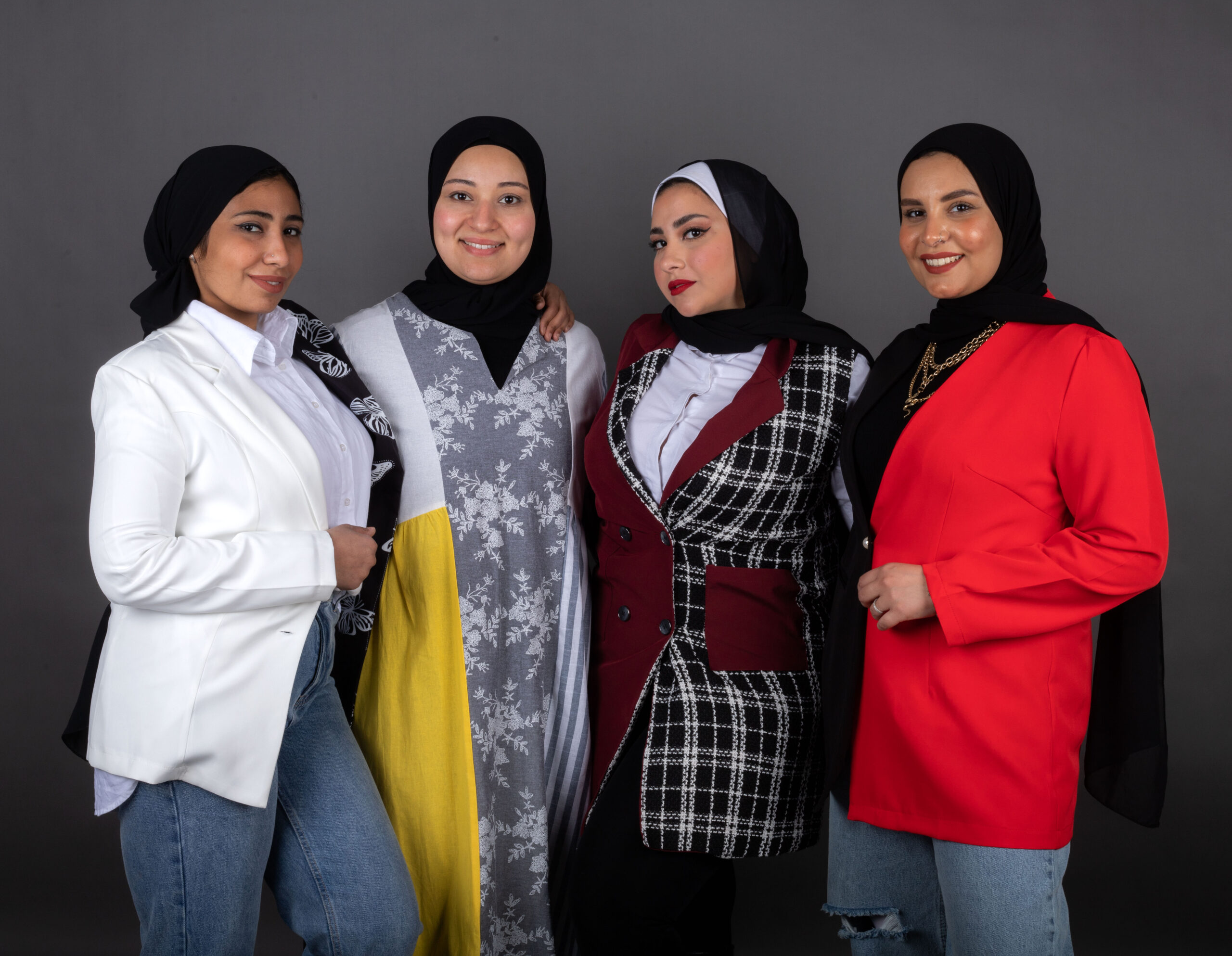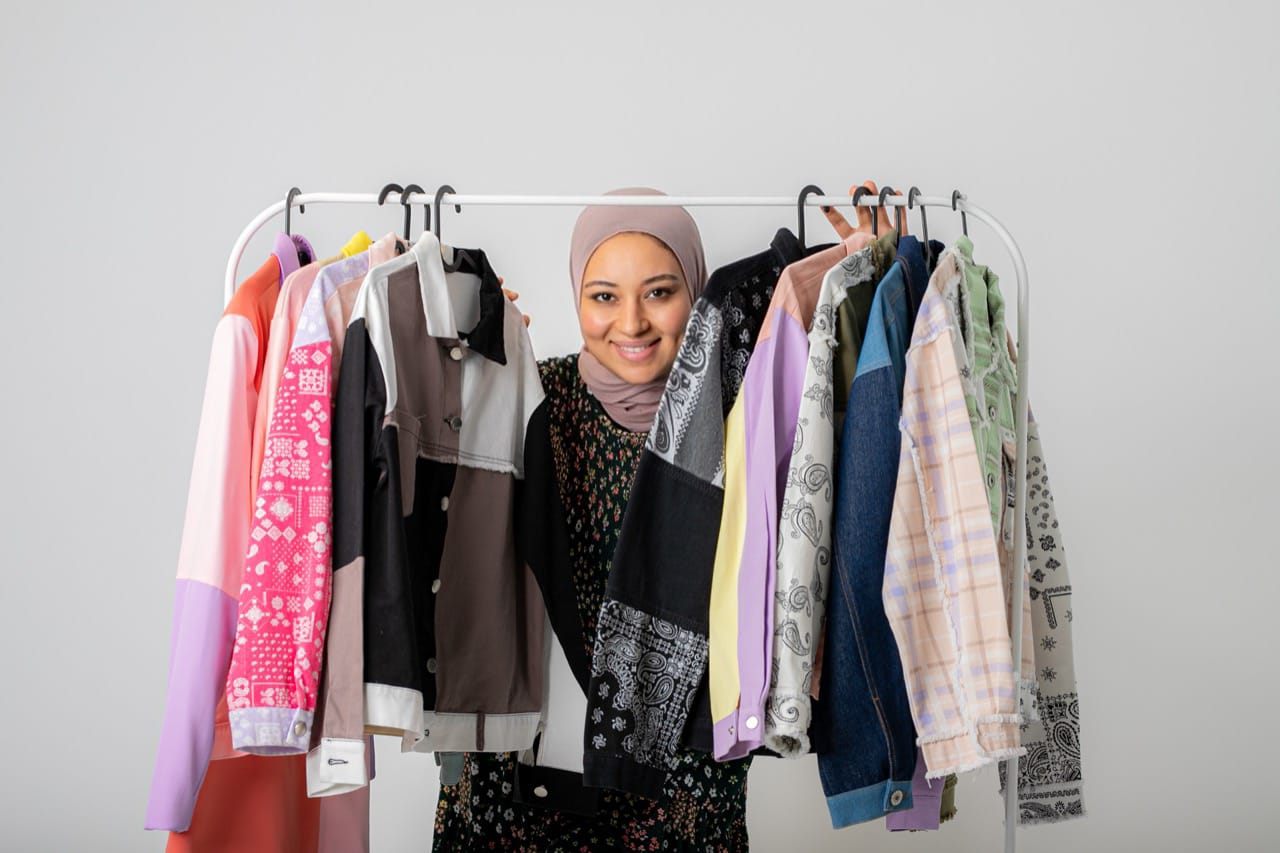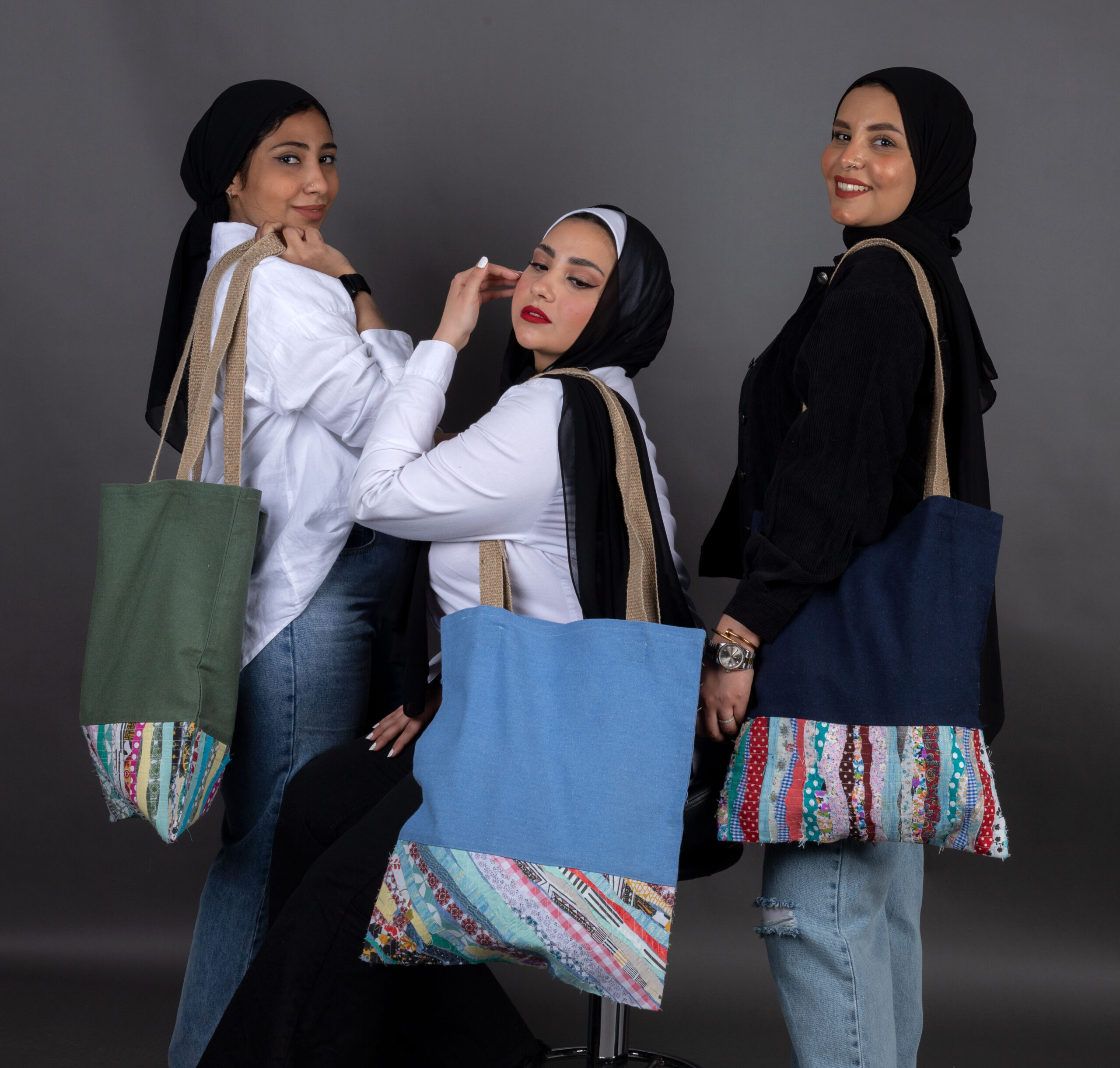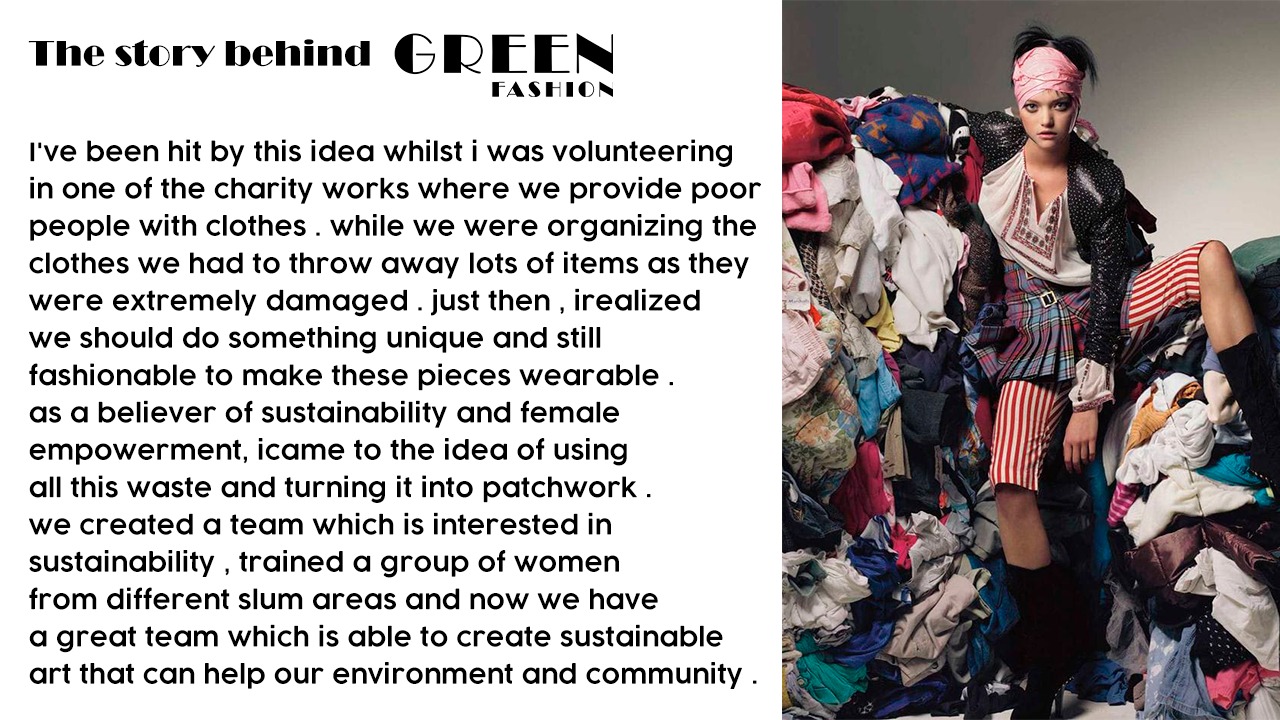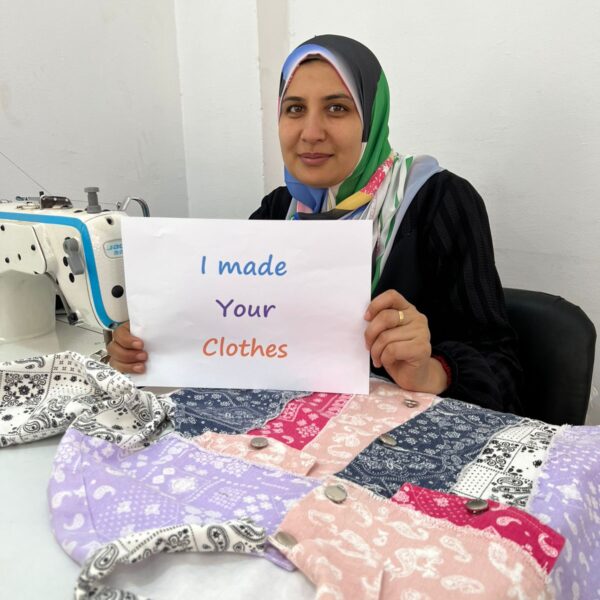 I am one of the workers in the "Green Fashion" production units. Here we make all products with love. these products from textile waste, raw materials, and resources that were destined to be cremated or buried












We in "Green Fashion" work to reduce waste, and apply a policy of zero waste, we have no waste at all, and we work to reuse the usable parts in their condition without wasting more resources, while we recycle other parts that must change their current image, In "Green Fashion" we have nothing that cannot be used and brought back to life.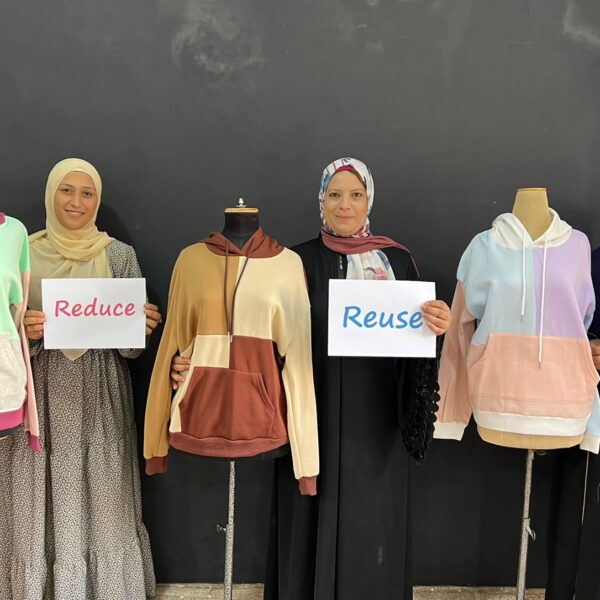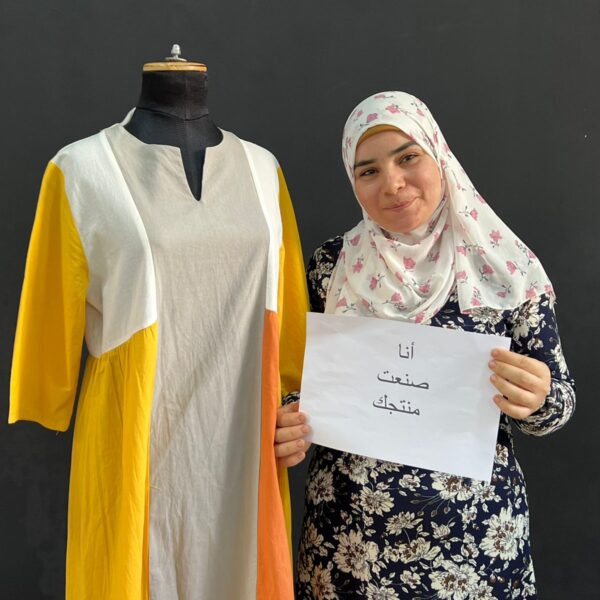 I am one of the workers in Green Fashion's production units.
I work in it half a day, while I complete my work at home to take care of my family and children. I did not find such an opportunity elsewhere.













At "Green Fashion" we have no waste, as we follow all techniques which help us to achieve zero waste.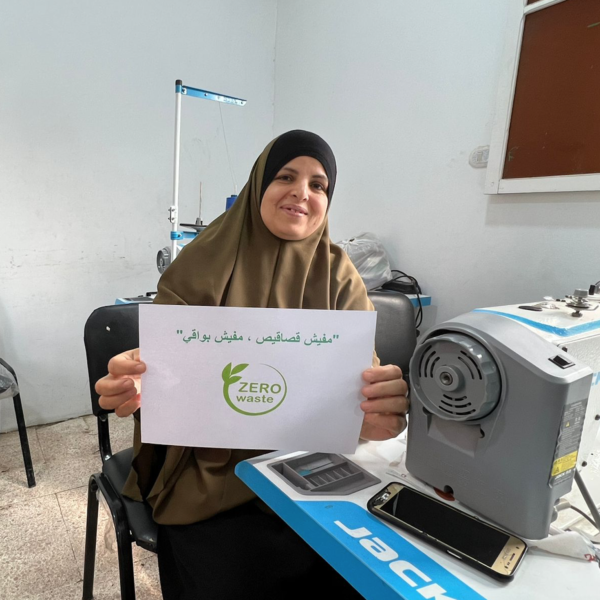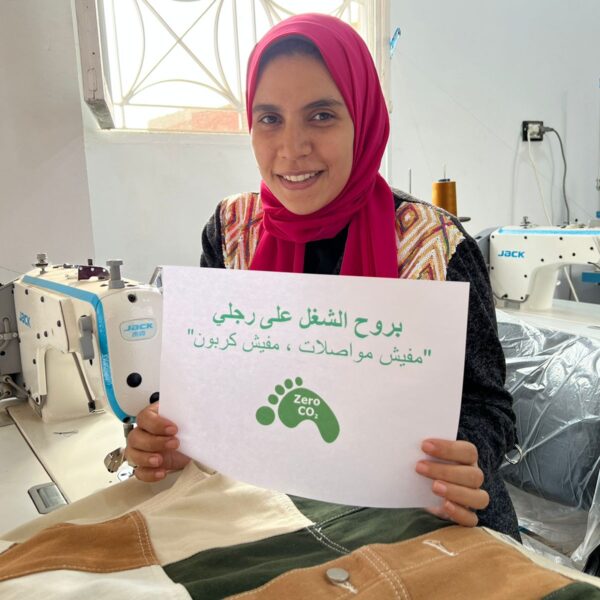 I go to work on my feet, there is no need to ride transportation, I find in it my psychological comfort, and I also reduce the carbon footprint resulting from my commuting to and from work.














in "Green Fashion" and after the expansion, we depend on 50% on solar energy and seek to depend on it 100% in production units and storage places, we strive to achieve 100% of sustainability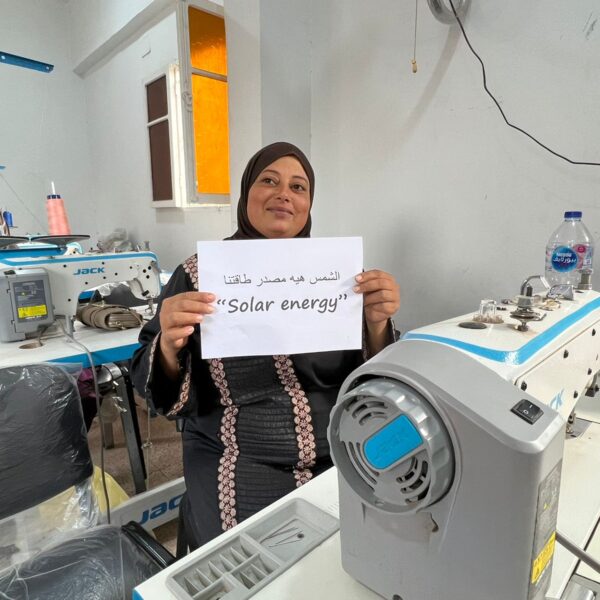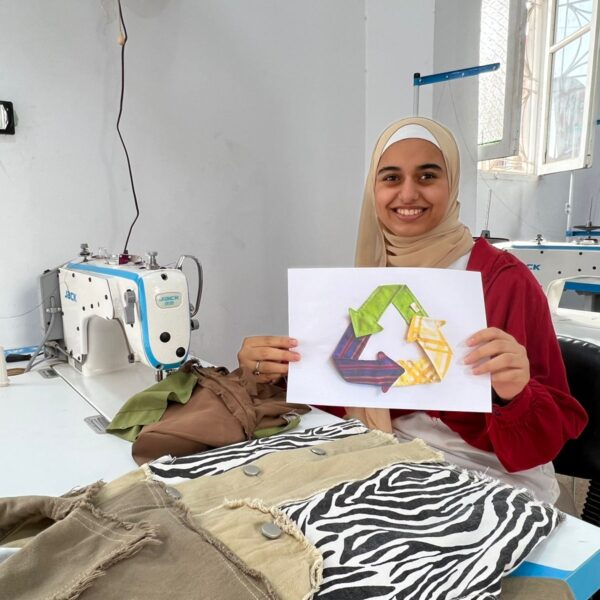 We bring the resources back to life, they still have a long life on Earth.















Here we collect the leftover fabrics and then sort them in terms of colors and materials, after that we clean them, then use them in modern designs, here we make natural dyes and we produce a 100% sustainable product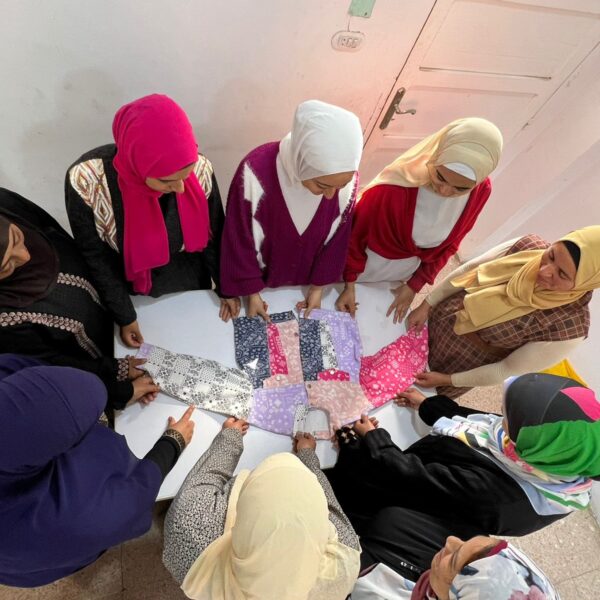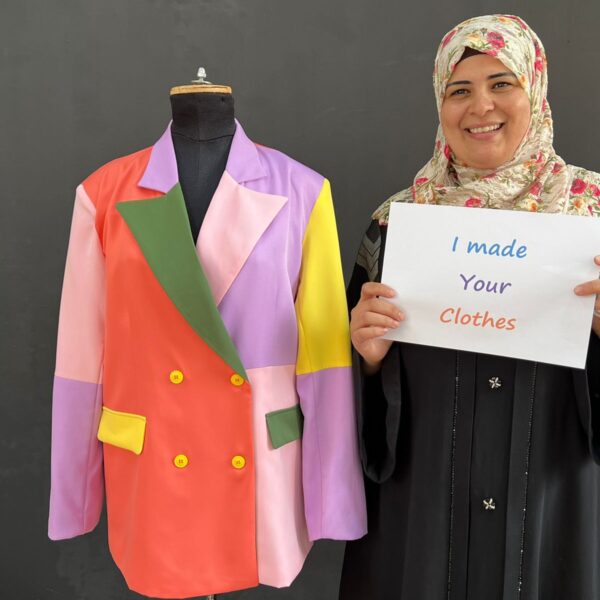 From this waste, we make beauty, from this waste we can make sustainable fashion.
















I started learning sewing and designing and I developed myself and I am now preparing to be a member of the fashion designer team at Green Fashion.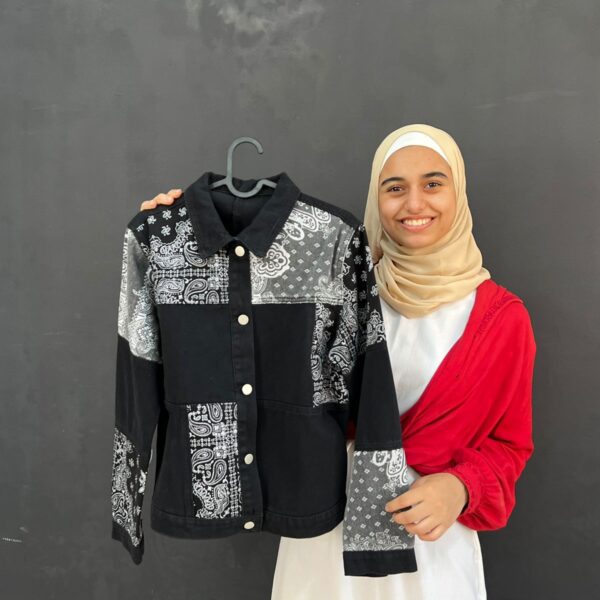 Colors make joy, not burning or burial, give us the waste to make this beauty
"At Green Fashion, we believe that sustainability and style can go hand in hand. As a lifestyle brand and social enterprise, we are committed to creating products that not only look good, but are also good for the planet. By using waste and environmentally friendly materials,

we are reducing our impact on the environment and taking steps towards a more sustainable future.
But our commitment to sustainability goes beyond just our products. We are also dedicated to empowering workers, particularly women, in the manufacturing process. By providing fair wages and safe working conditions, we are helping to improve the lives of those who make our products.
At Green Fashion, we are proud to be a part of the movement towards a more sustainable and equitable world. Join us in making a difference, one stylish and eco-conscious choice at a time."
Ambitious, creativity, innovation, protect environment is slogan in our office